View Our Most Popular Products
Popular Standard Process Product Categories
Wholefood Supplements for Pets

Standard Process Vitamins & Supplements
We believe there is a direct connection between the earth, what you consume, and your overall well-being. From seed to soil to supplement, Standard Process cultivates high quality, nutrient-dense ingredients - bringing them to you in their bioavailable form. 
Shop Standard Process Products
SP Detox Balance™
Toxins are everywhere.
We are exposed to toxins everyday. They are in the air we breath, the food we eat, the water we drink, and the products we touch. Exposure to these toxins can overburden our system's natural ability to detoxify.  
View SP Detox Balance™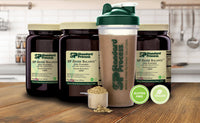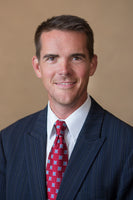 Dr. Robert D. Powell
Robert Powell ND, BCND has served as the director of the Health Improvement Center at Powell Chiropractic Clinic, Inc. since 2003 located in Canton, Ohio. He is a board-certified Naturopath with American Naturopathic Medical Certification Board. He is also registered with the National Registry of Naturopathic Practitioners.
Dr. Powell consults with his patients to determine their primary nutritional needs and personal goals. 
At Wholefood Guru, Dr. Powell strives to provide the most up-to-date clinical information on improving health through wholefood supplementation, diet, and lifestyle modifications.
Testimonials
Health and wellness care has helped improve my quality of life! I have more energy; I'm happier and I feel like I can handle stress better. I would recommend trying their program for 30 days…it will change your life!

Brenda C.
There is a lot of "noise" in the news about vitamins and supplements. Dr. Robert Powell has educated me about the benefits or lack thereof offered by other products versus the Standard Process whole food supplements that benefit the body naturally. I would highly recommend seeing Dr. Robert for help to anyone who is relying on over the counter medications, and those who are interested in making lifestyle changes regarding diet and nutrition.

Jerry S.
I'm really impressed by his professionalism. I feel like Dr. Robert is very knowledgeable and takes the time to listen. He makes the office visits very affordable.

Amy S.
Powell Chiropractic Clinic Inc.
For over 50 years, we have served our community to reach a greater degree of health.
Health is a journey. We provide education on lifestyle management as well as  symptom relief by feeding the body.