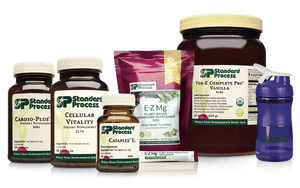 Training and competition challenge an athlete, physically and mentally. That's why the sports performance kit delivers the nutrition to help prepare an athlete's body and mind.

Included in the kit is:
BlenderBottle® Sport Mixer
Supplement Facts
Serving Size:
Servings per Container: 

See each product
Amount per Serving

%Daily Value
For Suggested Use, Ingredients, and Supplement Facts:
Please consult the actual product label for the most accurate product information.
*These statements have not been evaluated by the Food and Drug Administration. These products are not intended to diagnose, treat, cure, or prevent any disease.