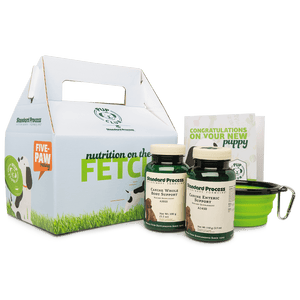 This starter kit includes Canine Whole Body Support and Canine Enteric Support for large-breed puppies.
Includes A2050 Canine Whole Body Support, A1450 Canine Enteric Support, Pup Club carton, collapsible water bowl, and Pet Parent brochure.
---
Suggested Use:
See each product
Please consult the product packaging label for the most accurate product information.
Nutrients & Ingredients
* These statements have not been evaluated by the Food and Drug Administration. These products are not intended to diagnose, treat, cure, or prevent any disease.